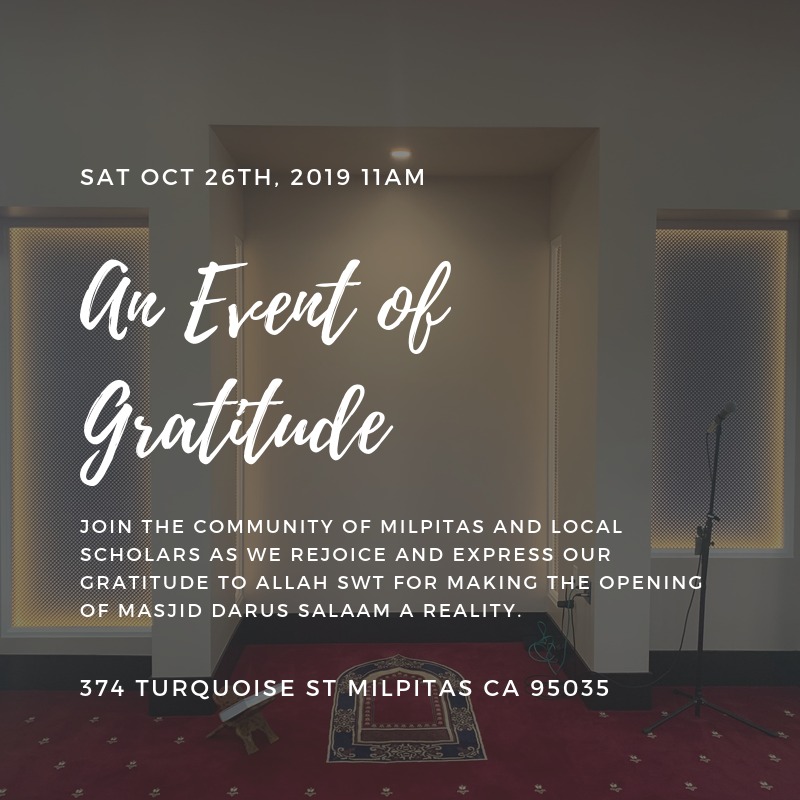 Assalaamu Alaykum Respected Brothers & Sisters
After many years of effort, hope and continuous duaas; Allah SWT has blessed the community of Milpitas with a permanent location. This was all achieved by the blessings of Allah SWT and your continuous contribution and support.
Allah SWT mentions in the Noble Quran:
قل بفضل الله و برحمته فبذالك فليفرحوا هو خير مما يجمعون
Say: "Let them rejoice in Allah's favor and in His Mercy. That is better than (the worldly riches) they amass."
We'd like to humbly request you to join us in commemoration of this great gift of Allah SWT upon us. We will be honored by the presence of Ulama and other special guests.
Details:
An Event of Gratitude
October 26th, 2019
11am to 1:30pm
Masjid Darus Salaam
374 Turquoise St
Milpitas CA 95035
Masjid Darus Salaam Board